Life and Income Protection
Provide connected, digital-first healthcare services in a competitive market
Develop new clinical and digital self-care propositions through unified experience to drive adoption, engagement, and wellbeing outcomes
We understand your challenges
1.

Inefficiency
Fragmented, inefficient services
Lack of coherent measurement to assess return on investment of multiple wellbeing benefits
2.

Cost pressure
Prove return on investment
Need to evolve wellbeing services to differentiate and demonstrate return on investment
3.

Poor experience
Disjointed patient experience
Using multiple apps and multiple touchpoints can be challenging for patients
We design solutions to solve your challenges and meet your specific needs
Unified digital front door
In partnership with our clients, we reimagine clinical pathways across GP services, physiotherapy, mental health counselling, and dietitian services. Clients can use our white-labelled apps or their own apps

We can integrate our platform with insurers' customer identity platforms and back-end systems for policy holders' eligibility, dependent management, pre-authorisation, payments, and co-payments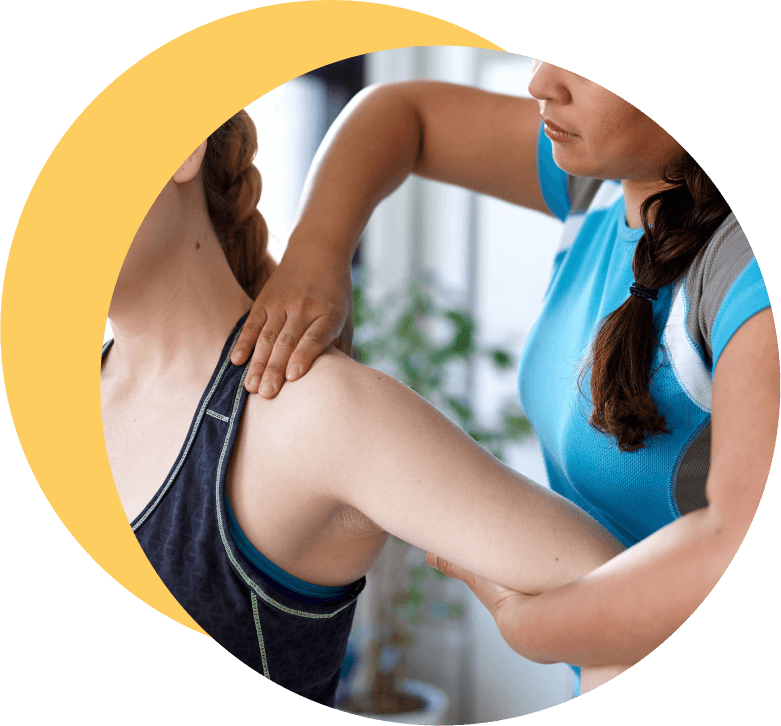 Next-generation EAP and Training
The majority of EAP service providers are small and have limited digital capabilities. As a result, digital experience and analytics investments are slow and transition away from the incumbent suppliers is risky due to the need for a transition and transformation program

With our expertise in virtual healthcare and wellbeing, we provide best-in-class EAP and training services, as well as comprehensive sales and marketing support with training, wellness webinars, bid support, and marketing content and analytics
Best-in class clinical
products and services
Health Risk Assessment
With personalised HRA algorithms, you get a comprehensive assessment of your physical and mental health. Our tool gives actionable recommendations on how to improve your health and prevent diseases by suggesting blood tests, consultations and more
Symptom Assessment
Provide single digital front door for accessing your service through our Symptom Assessment tool. Our Class-1 medical device includes online triage, acuity monitoring and referral router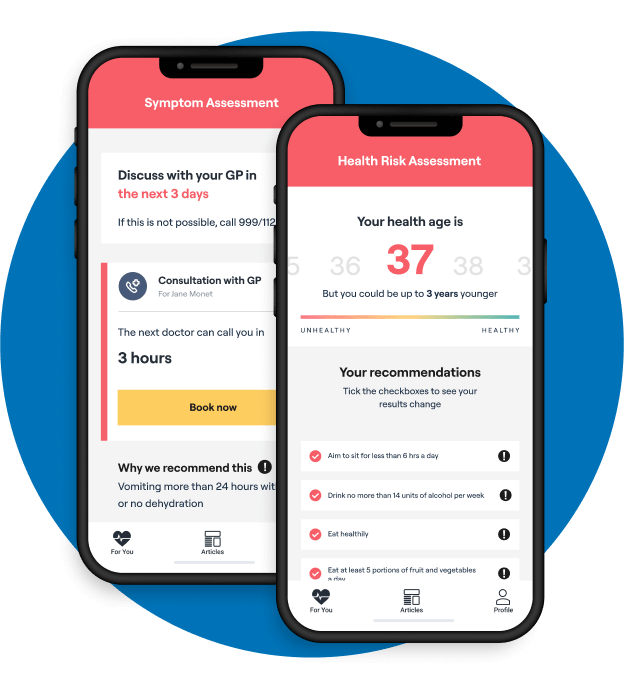 Virtual GP Services
Consult with a doctor when you need to via video, phone, or message, combining digital convenience with accessibility to experienced healthcare professionals anywhere, anytime
Allied Health Services
Provide high patient satisfaction and consistently good clinical outcomes through a scalable and growing team of interdisciplinary clinicians:
Dieticians

MSK specialists and physiotherapists

Mental Health specialists incl. Counsellors, psychologists, CBT-therapists and more
Form Filled Prescription
We cover over 30 different treatments including sexual health treatments and lifestyle medications. Our questionnaires are clinically safe and give patients the convenience of getting medication without booking or seeing a GP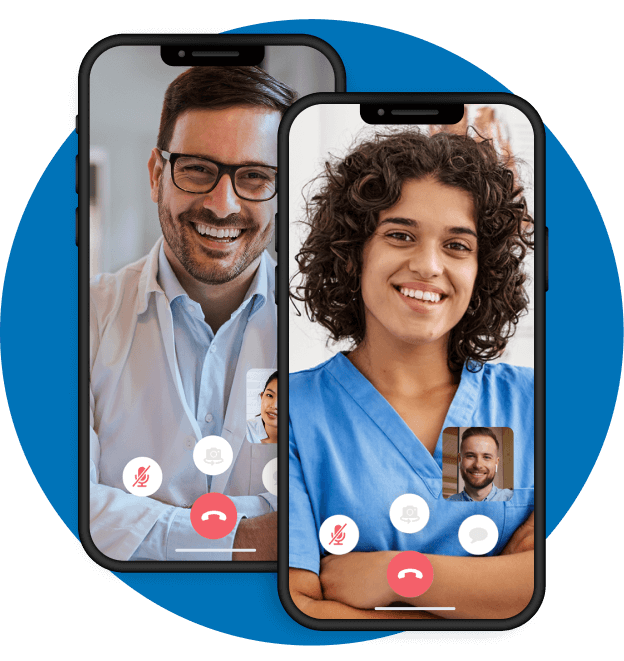 Assist
Our comprehensive mental health and wellbeing services integrate several clinically proven counselling approaches and self-help tools to support your people, including:
EAP

Psychological services

Wellbeing Training

Critical incident management services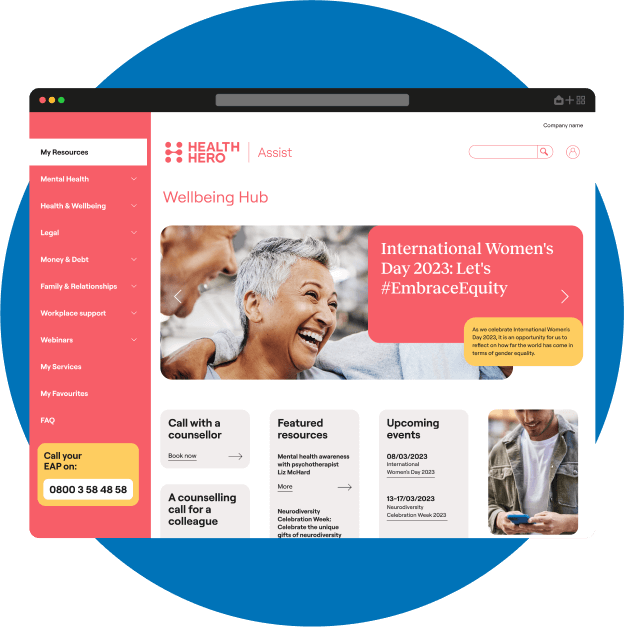 HealthHero difference
We reimagine clinical pathways by combining best-in class digital tools with clinical excellence at scale and deliver it through joint service design workshops and phased implementation
Clinical excellence at scale
Taking care of 7m+ people in the UK and Ireland enables us to handle large-scale operations or scale up new schemes at low costs
The network effect allows us to ramp up to a run rate of more than 40k consultations per year in just three months
Digital tools
Our digital tools include personalised self-care programmes embedded within clinical pathways
To increase clinical outcomes and patient satisfaction, we integrate self-care programmes such as Cognitive Behavioural Therapy, physiotherapy exercises or diabetes and menopause content into clinical pathways
Workshops and phased implementation
We run joint service design workshops to reimagine clinical pathways, launch new products, and drive continuous improvement
What our clients say
We are committed to delivering an outstanding service to patients across all our locations. Working with HealthHero to provide 24/7 access to high quality, same day virtual GP appointments is us making good on that commitment.
MetLife case study
Zurich case study
Leading Life and Income Protection provider
The Challenge
Recognising the strain of the NHS, MetLife was looking to enhance its group risk proposition to provide extra support, particularly during times of need, at no extra cost to eligible policyholders.
HealthHero Solution
24/7/365 virtual GP service to offer group life and individual protection policyholders access to experienced practising GPs
Our new partnership with HealthHero enables us to offer our most comprehensive employee benefits programme yet.
80%
of patients would recommend the service to a friend or colleague
100%
of patients felt their GP met or exceeded their expectations of consultation duration
60%
avoiding wait for
own GP
60%
difficult to get
time off

Leading Life and Income Protection provider
The Challenge
Zurich wanted to offer a solution that created a more immediate and frequent interaction with employees to help keep the brand and main benefits they provide front of mind, whilst also dealing with a broader range of health concerns to improve overall health and wellbeing.
HealthHero Solution
HealthHero's digital GP technology and delivery through a personalised web application helped to address the client's challenges by providing members with 24/7/365 access to experienced, practising GPs – through a simple to use app.
The service was flawless from beginning to end and the care was incredible - can't thank you enough
92%
overall satisfaction rating
97%
accessible booking rating
750
corporate clients onboarded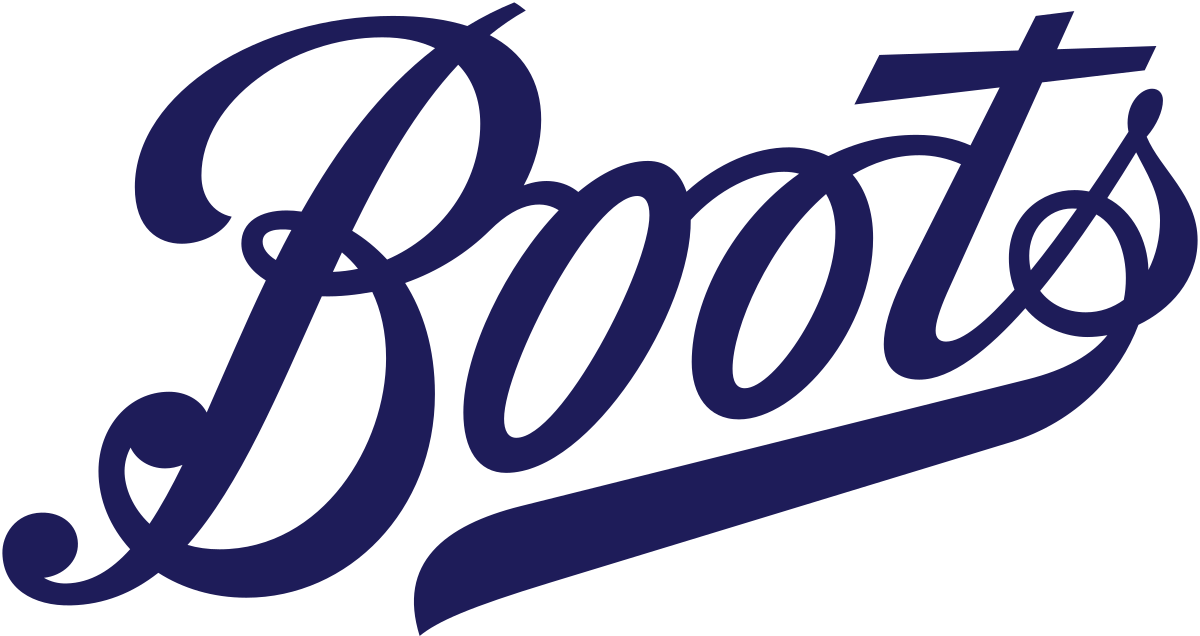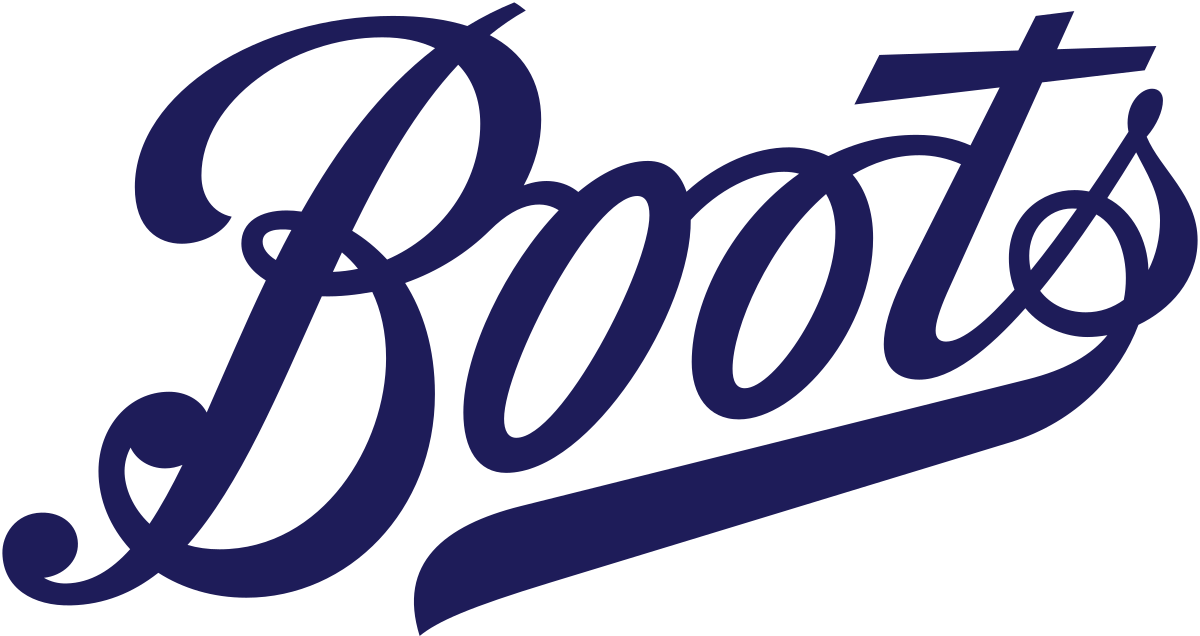 Get in touch
We would love to hear from you.
You can get in touch by using the form.
News and Resources
Supporting millions of patients and thousands of businesses across Europe