17 minute read
More than 50 percent of us want employers to do more to support our mental wellbeing.
It's clear - employees expect more from their employers when it comes to their health. The past two years highlighted the serious role that physical and mental health plays in the workplace.
Indeed, workplace stress and anxiety results in increased absence, unhappiness and dissatisfaction. It also makes employees more susceptible to unhealthy workplace practices like presenteeism and leavism. But the effects of poor health go well beyond this. As an employer, your staff's wellbeing affects their ability to work at their best, and can negatively impact progression towards your company goals.
So, what does caring for employee wellbeing involve? And why is it such a hot topic for employers?
What is wellbeing at work?
Wellbeing at work is your employees' overall mental, physical, and emotional health and happiness while in the workplace. The World Health Organisation defines it as, 'a state of complete physical, mental and social wellbeing.'
Many factors influence it, including:
Expectations of the role
Relationships with co-workers
The physical working environment
The tools employees use to execute their work
The climate and culture of the workplace
Wellbeing doesn't just cover mental health conditions like stress and anxiety (but those are certainly worth thinking about). It also includes physical safety, accessibility and training. In essence, it's a holistic view of the climate and environment that employees work in, and the impact it has upon them.
Why does it matter?
On average, adults spend a third of their lives at work. That's around 90,000 hours. The restrictions and pressures of the COVID-19 pandemic caused many people to question the quality of that time. And the 'The Great Resignation' is proving that people are no longer willing to choose between wellbeing and work.
Employees expect - and deserve - more.
Of course, as an employer, you know it's important to look after your employees' wellbeing. And you know it's about much more than just reducing absences and improving workplace safety. In fact, 68 percent of senior HR leaders (of which 40 percent were chief human resource officers) rated employee wellbeing and mental health as a top priority.
Building a culture that promotes a healthy working environment helps your employees work at their best and improves retention. According to the CIPD, the UK lost 32.5 million working days to work-related ill health in 2019/20. Stress, anxiety, and depression account for almost 18 million of those days.
However, absenteeism numbers alone don't reveal the whole picture. There are a range of emerging trends that show just how much people are struggling.
The state of employee wellbeing in the workplace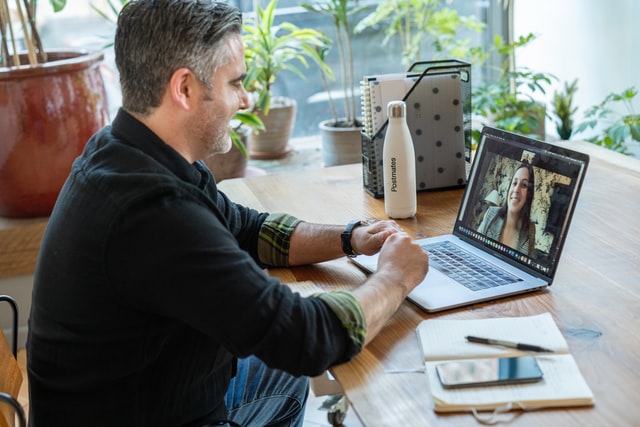 The employee wellbeing landscape faced an unprecedented change in 2020. The COVID-19 pandemic forced nearly half of all workers into remote working. This posed new challenges, renewed the focus on mental health, and highlighted new trends such as pleasanteeism. We'll go into more detail about those later.
Let's take a look at some of the statistics that are shaping wellbeing in the workplace:
1. 46 percent global increase in employee concern about wellbeing in the workplace
The pandemic made wellbeing programs a top priority for businesses. Employers across the globe have tried to protect their employees by implementing remote work policies and extra safety measures in their workplaces.
As a result of this, we're now seeing a bigger focus on employees' mental health. Employers are trying hard to appeal to individuals' needs, alongside rolling out generalised wellbeing support for all.
This seismic shift to a more wellbeing-focused workplace improved the lives of many employees in what has been a difficult time. But, there's still plenty of work to do.
2. 89 percent of organisations reported a rise in 'presenteeism' over a 12 month period
Presenteeism is where employees turn up to work even when they're ill. It's an unhealthy practice that directly affects employee wellbeing. And it's on the rise.
This increase links with the rise in reported mental health conditions and stress-related absence. Yet, even with these worrying trends, a very small proportion of organisations are taking steps to challenge and reduce unhealthy working practices.
"In order to encourage a healthy workplace, organisations need to look beyond sickness absence rates alone and develop a solid, evidence-based understanding of the underlying causes of work-related stress and unhealthy behaviour like presenteeism. Without this evidence base, efforts to support employees and improve their health and wellbeing will be short-lived." - Rachel Snuff, Senior Employment Relations Advisor, CIPD
3. 40 percent of the UK workforce experience burnout
Workplace burnout symptoms include physical exhaustion, mental detachment from work, insomnia, headaches and more. It's often caused by overworking and not taking measures against work-related stress.
Burnout usually goes unnoticed by employees, as it builds up over time. Without wellbeing practices in place, an employee experiencing burnout will not receive any support.
4. 51 percent of employees work outside their contracted hours to complete work
Leaveism is where employees feel the need to work even while on annual leave. It's a difficult issue to measure. This is because employees are often hesitant to speak up about it. They also feel ashamed to admit that they are struggling with their workload. But with over half of employees admitting to working outside contracted hours, it's a worrying trend.
5. 40 percent of workers are feeling less resilient post-pandemic
The pandemic wore down the resilience of many workers. As returning to work is on the minds of employers, it seems that the nation is finding it difficult to bounce back.
Employees are putting on a brave face at work and concealing the stresses that the pandemic has caused. But they're also noticing their colleagues are feeling the same way underneath the surface. Forty percent of respondents could tell that other people in their organisations faced mental health issues too. And 37 percent of those employees even felt concerned for the wellbeing of a colleague.
These statistics frame the uphill battle that employers face going into 2022 and beyond. Now, more than ever, we need wellbeing and whole health solutions that support the holistic needs of employees.
The hidden challenges of wellbeing at work
Absenteeism is the tip of the wellbeing at work iceberg. But it only reveals a tiny part of the bigger challenge.
Absenteeism is when an employee is consistently absent from work. This includes both planned and unplanned absences. Generally, absenteeism and wellbeing link up, as sick employees often take time off. This would be a genuine absence and, while disruptive, is rarely an issue.
Absenteeism (according to the data) is actually on the decline, with 1.8 percent in 2021 down from 3.4 percent in 1995. So what are we not seeing?
Presenteeism
Instances of presenteeism tripled since 2010, with 86 percent of people observing it in the workplace last year compared to 26 percent less than ten years ago. This sharp rise is potentially linked to a number of factors, including economic instability making people feel the need to work harder and longer to support themselves.
Presenteeism perpetuates the problems caused by illnesses in the workplace. More than 80 percent of British employees still continue to work when they are unwell, often due to workplace pressures and high workloads. Young people are the most likely to do this, with 92 percent of 18-24-year-olds admitting to still showing up at the office. This age difference may be due to younger people feeling the need to prove themselves at work to vie for higher-paying roles.
Leaveism (or leavism)
Employees are known to take time off to catch up on work backlogs. Since the rise in remote working, leaveism has grown and is easier to fall victim to, thanks to technology. However, it's dangerous for employees' wellbeing, as taking time to switch off from work is imperative for health and happiness.
Leaveism is often seen as an extension of presenteeism. High workload expectations mean employees feel they need to find as much time as possible to complete the work assigned to them.
Unlike presenteeism, employers can't observe leaveism easily, as employees often complete work remotely during their annual leave. This makes it particularly difficult for employers to combat. Employees are unlikely to admit the issue as "They don't want to admit to their employers that they can't handle the workload they have in normal working hours," according to the coiners of the term, Hasketh and Cooper.
Pleasanteeism
Pleasanteeism is a more recent addition to the wellbeing at work glossary. It refers to employees 'putting on a brave face' and concealing stress, anxiety or other mental conditions in the workplace. Over half (51 percent) of UK workers feel like they have to put on a brave face for their colleagues, according to a recent study.
"People are scared of the discrimination that they might face if they admit weakness. They fear that people may feel that they're not up to the job, or that they won't be given interesting projects if they seem too stressed to take on additional work." - Sheena McDermott, Acting Head of Leadership and Management Programmes at Be the Business.
The pandemic was a blow to workplace resilience, leaving it at an all-time low as employers invite workers back to the office. Employers need to address pleasanteeism and encourage openness around mental health issues to actively support employees.
Fostering a positive wellbeing culture can reduce the likelihood of these phenomena. By encouraging employees to speak up about the stresses they face at work, employers can better understand where these issues are taking place. (And how to fix them.)
5

benefits of wellbeing for your organisation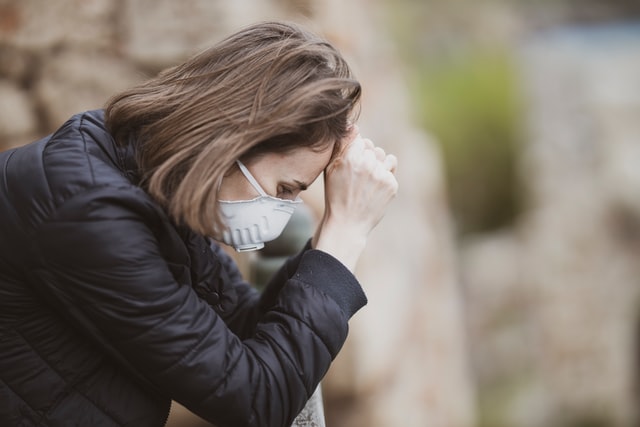 It's not just about what's best for your staff. There's a strong link between mental and physical wellbeing and performance.
That may be why 81 percent of HR leaders say they've increased their wellbeing spend to better support their staff. Employers realise that the positive wellbeing of their employees (particularly during difficult times) is a key component of a successful and sustainable business.
So, here are five ways that employee wellbeing benefits your organisation:
1. Increases productivity
If you're feeling run down, overworked, stressed and tired you're not going to perform at your best. If you're happy and full of energy, it'll reflect in your work. This is the basis on which most organisations build their wellbeing programs. Healthy and happy employees are good employees.
Forty-three percent of organisations with a staff wellbeing programme rated their productivity as 'very good', compared to only 18 percent of organisations without one. And, as we know, productivity is what creates output.
This theory has the support of a lot of research. The University of Oxford found that happy workers are 13 percent more productive. Not only do they work faster, but the quality of their work also increases. In the university's study, they concluded that the work happy employees accomplished was more likely to lead to conversions or progress towards business goals.
2. Improves retention
Staff turnover is at an all-time high because of The Great Resignation.
After working from home became a requirement in 2020, many workers decided to seek change. This is because lockdowns forced people to revaluate their priorities.
The number of people considering changing employers shot up recently, with 52 percent of younger generations looking for new opportunities. And with the hiring landscape as shaky as it is, retention is more important than ever.
Many workers cite the way their employer handled wellbeing during the pandemic as a reason to change jobs.
3. Enhances company reputation
A strong wellbeing program improves your Employer Value Proposition. Word gets around fast about companies that have strong principles in place, including how they approach employee wellbeing.
Company reputation is paramount not only for how other businesses see you, but in attracting job seekers to your roles. A combined 61 percent of job seekers say that it's either very or moderately important that a company has wellbeing initiatives in place. This proves that job seekers value wellbeing programs, and so you'll want to build this into your employer brand.
4. Reduces absenteeism
Absenteeism costs the UK billions each year, and the pandemic has caused these figures to rise. The impact of lockdowns and other restrictions on the nation's mental health cost UK businesses upwards of £14bn in 2020, according to Westfield Health's 'Coping with Covid' study.
Naturally, healthy employees are less likely to take days off. Providing access to healthcare can help employees see a doctor when they need them. If GP appointment wait times are long, employees may put off seeing a doctor potentially leading to problems spiralling out of control.
By improving employee wellbeing, promoting good physical health and keeping stress at bay, organisations can ensure employees remain healthy so that they can come to work.
5. Boost company culture
With your wellbeing initiatives underway, you'll promote a stronger, more supportive culture among your colleagues. You'll also build trust between executives and employees and, hopefully, reduce issues such as presenteeism.
Investing in employee wellbeing, therefore, is great for business, but you need to make sure you're not keeping your initiatives isolated from your day-to-day operations. To gain the most from your efforts, you need to integrate and embed them into your culture and management.
Let's take a closer look at how you can get your wellbeing initiatives underway to ensure success.
Staying compliant with wellbeing
You can support the wellbeing of your employees through the services, facilities, training and initiatives you offer. Improving the way you manage your employees' wellbeing may seem like a mammoth task, but simple, small changes can have a huge impact.
Let's first start by looking at what you're required to provide by law in the UK. Adult employees must have:
Breaks. Employees must get an uninterrupted 20-minute break during a six-hour or longer workday.
Time without work. As well as annual leave, employees must have 24 hours without work each week, or 48 hours a fortnight. They should also get at least 11 hours between the end of one workday and the start of another.
A safe working environment. As stated in The Health and Safety at Work etc. Act 1974, employers must 'provide whatever information, instruction, training and supervision as is necessary to ensure, so far as is reasonably practicable, the health and safety at work of employees.'
Protection against discrimination. The Equality Act 2010 protects workers from discrimination. This covers all types of discrimination, including race, age, gender, disability, and sexual orientation.
This is what you're required to do by law.
But good employers take wellbeing into their own hands; they create effective initiatives rooted in their culture. So, let's take a look at how you can go beyond the basic requirements.
5 things that successful wellbeing programs do
A successful wellbeing program is one that fits your organisation, works within your budget and always puts your employees first.
Here are five things that successful wellbeing programs do:
1. They consider everyone's physical health
Employers have a duty of care for the physical health of their employees. It's not only crucial for their happiness and ability to do their job, but it's critical to their safety. It's about prevention against dangers to physical health, whether that be illnesses and disease or cuts and broken bones.
In the age of sedentary office jobs and remote working, physical health also covers the risk of injury while working at a desk. This includes eye strain from using a computer monitor, repetitive strain injuries from using a mouse and keyboard, and pains from sitting for extended periods of time.
In a successful wellbeing program, employers conduct regular health and safety checks. They assess employees workstations and ensure employees look after themselves.
2. Mental health is a top priority
Only 30 percent of workers feel able to talk openly about stress at work with their line manager.
Mental health can be a challenging conversation. But it's critical for employees' wellbeing. Stress, anxiety and depression account for 50 percent of all workplace illnesses in the UK.
When creating your wellbeing program, mental health should be high on your list of priorities.
Fortunately, there are many ways you can improve mental health in your workplace. Some ideas might include:
Investing in accessible mental health support. Over half of workers cannot access (or don't know how to access) mental health support at work. To remedy this, adopt a holistic mental health application that helps your employees actively support their own wellbeing.
Promote positive activities. Little positive activities can have a profound impact on mental health. Try promoting healthy habits, such as eating healthily, taking a walk at break times, or keeping a journal.
Invite a speaker. You may find that seeking an inspirational speaker is the way to open the conversation up for your employees. You might find a mental health advocate, a local mental health expert, or perhaps just someone from your company willing to champion mental health.
It's important to understand that mental and physical health can negatively affect one another. For example, aches and pains from poorly adjusted workstations can impact sleep quality, leading to stress and anxiety.
A wellbeing program that considers an employee's physical and mental health will account for these impacts. This might include musculoskeletal exercises to improve wrist pain while working or advice on correct posture.
3. They talk to their employees
Talking to your employees will identify the areas you need to work on in your wellness initiatives. It'll also help you to understand what health conditions are currently affecting your workforce.
You might choose to:
Conduct surveys. Before you can improve your employees' wellbeing, you need to understand what issues they're facing. By conducting anonymous surveys that gather health data, you'll gain insights that you can act upon.
Offer the right training. Do you communicate the importance of wellbeing in your compulsory training? Are employees informed on how they can take better care of their mental health? You can incorporate wellbeing into your training through online learning and video content.
Make sure you're performing your risk assessments. This will flag risks to your employees' health and wellbeing. Risk assessments should identify physical and mental dangers to your employees.
4. They offer holistic benefits
Did you know companies that rated highly on compensation and benefits saw 54 percent lower attrition? Employees expect more from their employers, and will stay loyal to organisations that look after them.
The wellbeing benefits you offer matter to your employees. This might include small benefits like gym memberships, cycle to work schemes, and the ability to buy annual leave. Or, if your budget allows it, you could offer larger benefits, such as access to private health care, therapy and counselling.
5. The whole organisation is onboard
For your wellbeing program to succeed, you'll need to get everyone onboard.
Support from senior executives will provide you with the resources you need to execute your program. Getting your employees involved will also help your message reach everyone across your organisation.
As mentioned previously, you need to embed your wellbeing program into everything you do. To start doing this, implement mental health awareness into your compulsory training, or give presentations about its importance.
Accessible, easy to use wellbeing support encourages employees to engage with their health and provides them with the tools to take care of themselves.
Symbio - Wellbeing in your employees' hands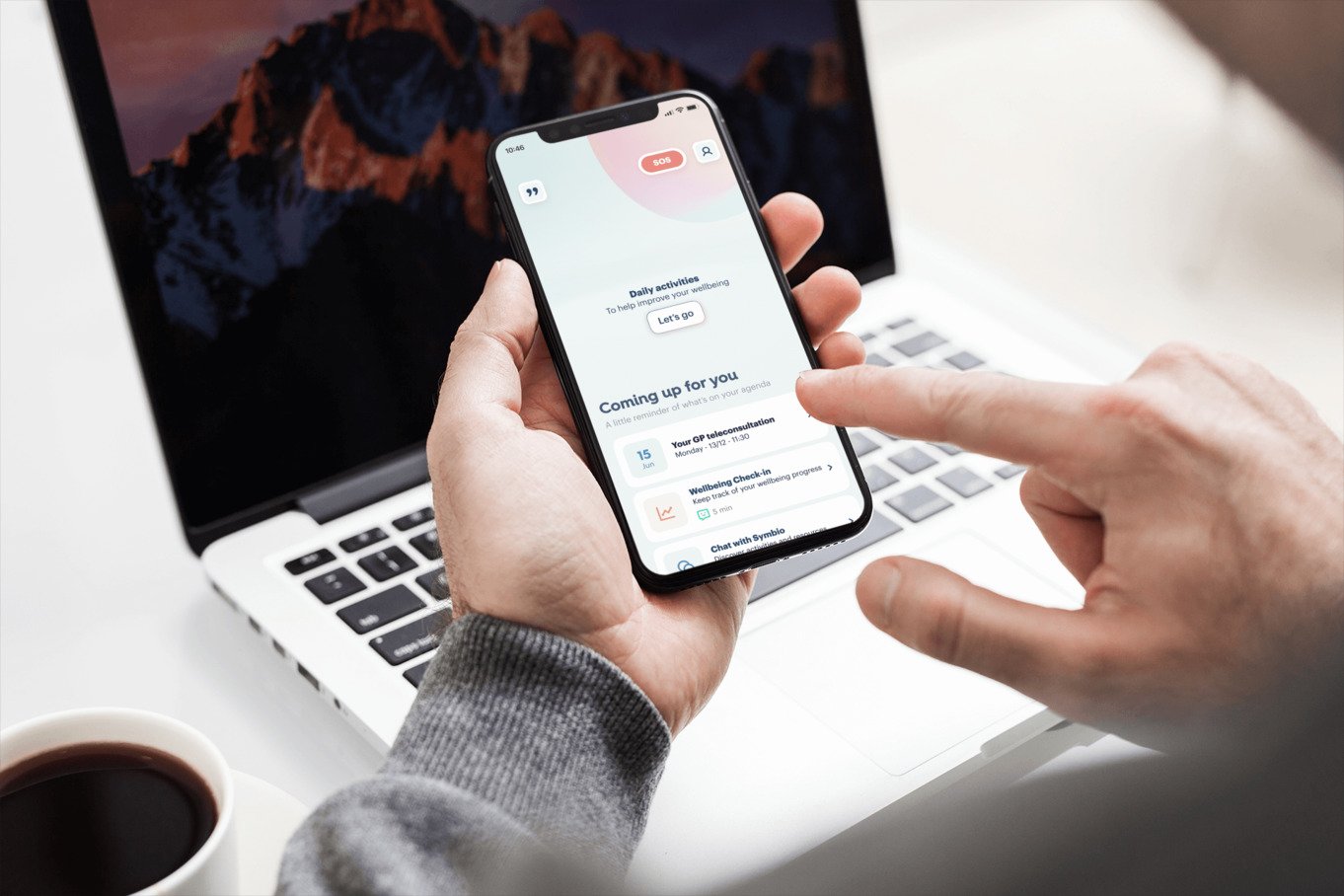 A holistic wellbeing app like Symbio allows your employees to take control of their health in the workplace, on the road and at home.
Symbio provides employees with a seamless digital wellbeing experience, wherever they are. It brings mind and body together to give employees and employers a single, comprehensive view of their health and wellbeing.
The app collects data through wellbeing questionnaires, which is then converted into a personal metric. It then breaks everything down to identify common patterns and behaviours. From there, users receive guidance to improve and manage their health and wellbeing.
HealthHero's clinical team validate everything for accuracy, so employees can be sure that the support they receive comes from a trusted source.
Dynamic programmes for prevention and improvement
Symbio provides users with a library of assessments, guides and exercises, packaged in engaging and interactive multimedia formats. These resources help users understand their wellbeing and encourage them to make improvements that will bring value to their lives.
Symbio is holistic, and the support it offers is too. Unlike many apps that specialise in one areas of wellbeing, Symbio combines body and mind for a complete picture of health.
The app focuses on physical health issues, such as:
How to look after your heart
Exercises to combat repetitive strain injuries
Improving sleep quality
As well as this, the app offers extensive mental health support. It covers issues around workplace stress, coping with the pandemic and managing anxiety disorders.
Along with general pathways, Symbio also offers specialised support to meet specific needs. With user information, Symbio recommends personalised content around topics such as pregnancy support and nutritional programmes.
Specialist help on hand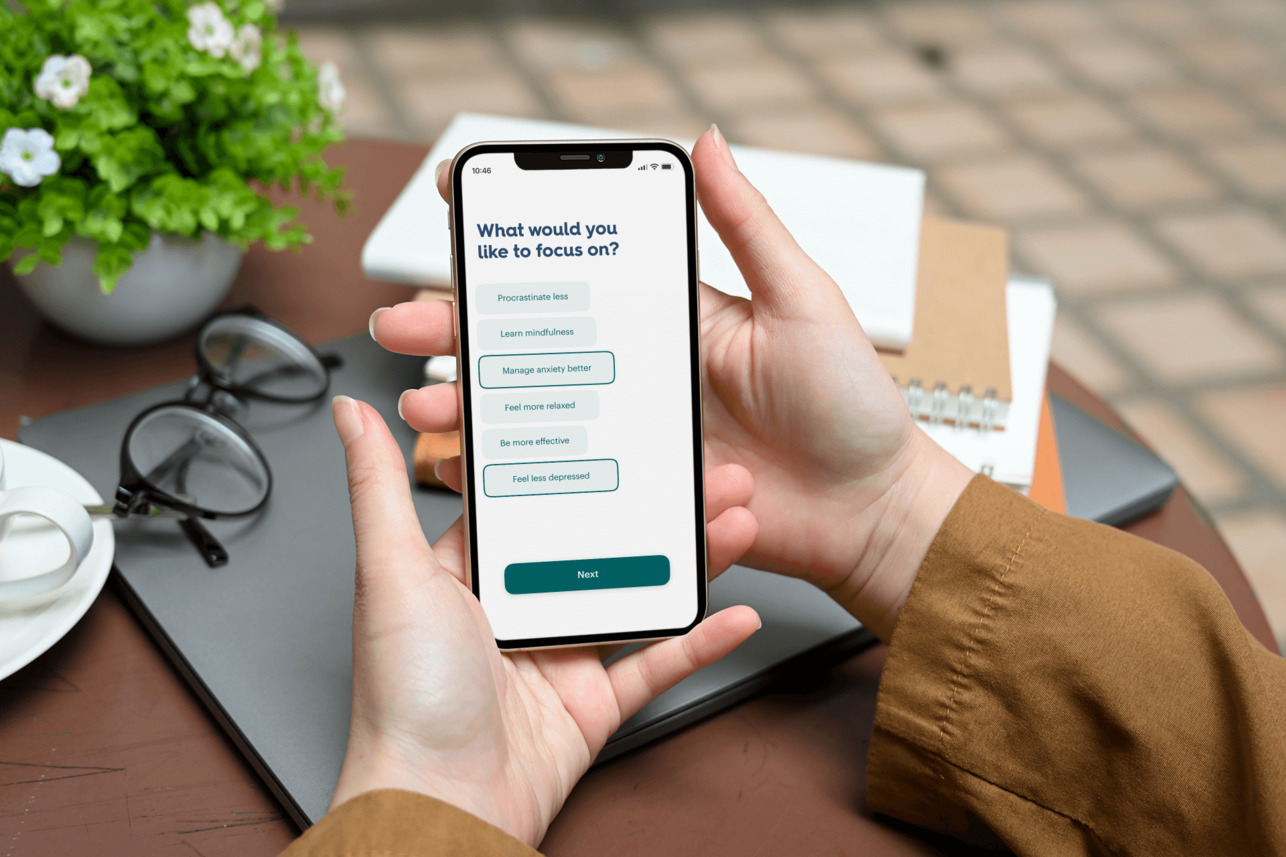 When life doesn't go as planned, Symbio grants access to HealthHero's leading clinical services. Users can get in contact with trusted professionals over a range of services.
This includes:
Primary care. Users can input their physical symptoms and the app will direct them to the right clinician.
Prescriptions. Users can renew prescriptions, collect medication or have everything delivered directly to their door.
EAP/MH support. Users can take an assessment and book a counselling session through an employee assistance program.
Allied services. The Symbio app allows employees to access a wide range of support services across a network of experts, whether they're at work or home.
With access to specialist help at the touch of a button, your employees can rest assured knowing that their wellbeing is in safe hands.
To find out more about Symbio and how you can further support your employees, get in contact with us today. Or for more resources, head over to our website.
Improve wellbeing for your employees in 2022 and beyond
The past two years were full of uncertainty. The pandemic changed how we work and highlighted detrimental trends that were affecting workers as they returned to the office.
As an employer, you should see this change as an opportunity to revitalise your approach to workplace health and wellbeing.
So, embed wellbeing into your work culture. Encourage your employees to speak up about the issues that affect their health. And give your workplace digital tools that provide support across a range of health issues.
By breathing new life into wellbeing in your workplace, you'll ensure happiness, satisfaction, and productivity.