2 minute read
We are excited to strengthen our partnership with Latus Health, one of the UK's leading occupational health providers, by supporting them with GP and mental health services. Together, we will continue our joint mission to provider greater access to holistic care for clients.
Solutions tailored to employees' needs
The partnership aims to make care more accessible, personalised, and actionable for employers. To meet their needs, we provide the following next-generation solutions:
Unlimited remote access to doctors
We know that one of the biggest obstacles that employers face is how to reduce the length of absenteeism. With an easily accessible online GP service, employees can receive medical advice quickly and get back to work in no time.
As a leading provider of telephone and video-based GP consultations with a 96% satisfaction rating, we ensure Latus Health can offer a seamless GP service. Through our online platform, Latus Health provides 24/7, unlimited access to experienced GPs. This means employees get fast access to expert healthcare advice anytime, from wherever they are.
Customised wellbeing support
Absence due to stress at work presents another challenge for employers. According to one study, almost 18 million working days were lost in 2019/2020 due to stress, depression, or anxiety. Therefore, Latus Health places a high priority on providing proactive mental health support.
Through our Mental Health Support Programme, we help clients improve employee wellbeing to enhance work performance.
We provide a wide range of mental health services, including clinically proven counselling programmes, psychological interventions, and critical incident support and training. An extensive team of clinical experts leads these services and provides solutions to fit the needs of employees.
By removing barriers to mental health services, we ensure Latus Health is the most customer-focused occupational health provider in the UK.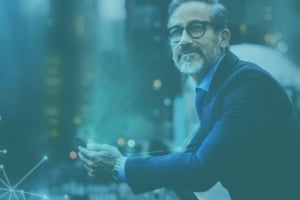 Working towards a common mission
Having an aligned mission is the reason we work together. This collaboration epitomises our shared purpose to offer greater access to quality care and a robust approach to clinical governance. We have enjoyed the challenge of working on this exciting project, using our ingenuity and expertise to create solutions that reflect our company's values to simplify healthcare and improve lives.
"With our GP and mental health support, Latus Health can continue to improve employee health and wellbeing rather than merely preserve it. Together, we will continue to develop our already thriving partnership in helping employers accomplish their goal of a healthier, happier workforce."

Eleanor Colvin, Business Development Manager at

HealthHero
Find out more
Speak to us today to know more about how we can help your workforce.